This is so amazing that I am squeeing and making other incoherent noises.
meganbmoore
why are you not watching this? It is like a dream wuxia that came true and embodied every perfect and wonderful thing there is. The Second and Third episode (I haven't seen them yet as I don't have subtitles) are reaching the 1st place in the ratings and I absolutely can see why. Fantastic, never seen before special effects + outwordly story+Bae Yong Joon . I think this has a great promise!
Episode 1 is all about the beautiful pre-story
The son of Heavens Hwan-Woon is living among people, together with the three gods (Pong-Baek, Wusa and : Woonsa)
One day he meets a wounded priestess of Fire, all-powerful Kajin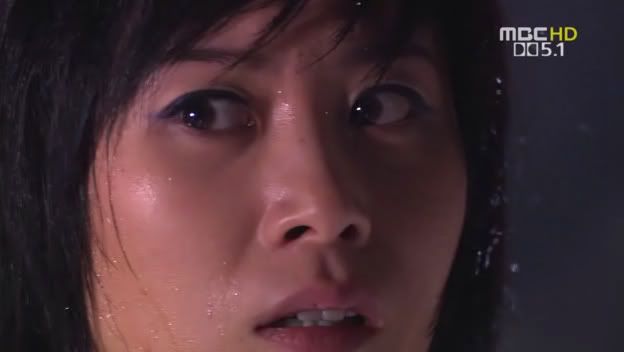 He heals her wound
And she falls in love with him
But because Kajin is not ready to stop fighting and hurting his people Hwan-Woon decides to stop her and take away her powers.
A long battle ensures during which Hwan-Woon looks really gorgeous: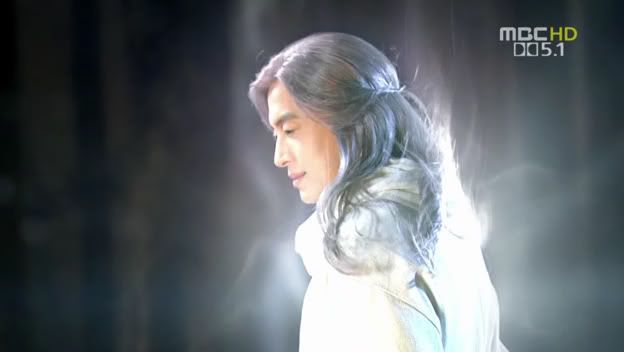 Special effects are gorgeous too: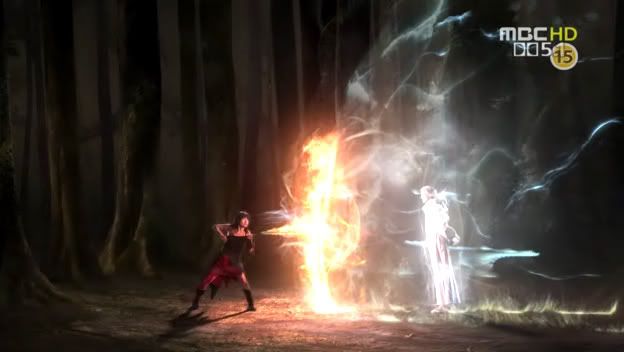 The battle ends with Hwan-Woon capturing Kajin's power over Fire and encasing it in a red jewel.
Hwan-Woon gives a jewel and it's powers for protection to Sae-Oh, a beautiful human with whom he fell in love. And they have a baby.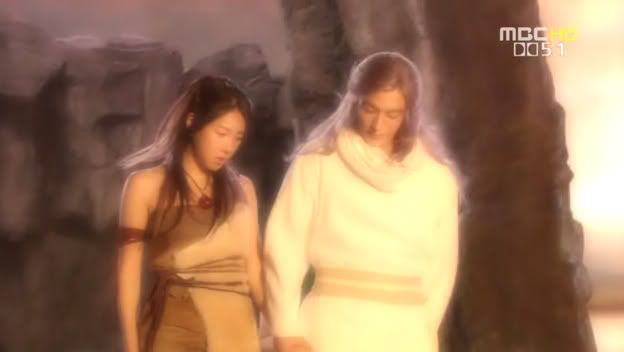 But not before he kisses her on her forehead in one of the most poetic scenes in human history: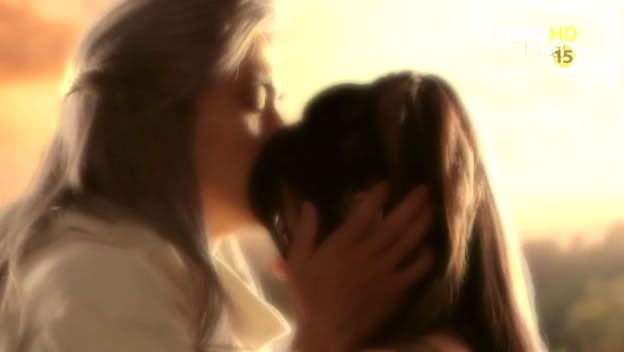 When the baby is born, jealous Kajin steals him (the baby is the future king)
And throws him from a cliff:
Thinking her baby is dead Sae-Oh is transformed in her rage into the Black Phoenix (Phoenix is God Guardian of the South).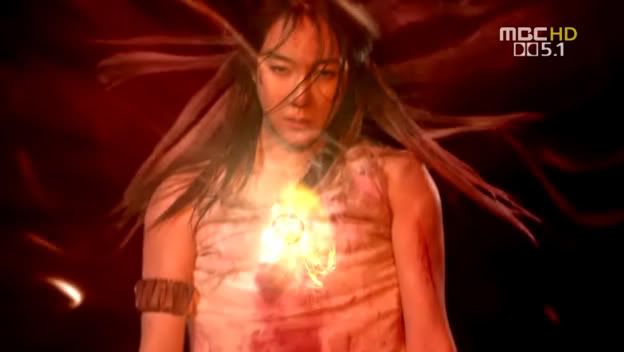 The Black Phoenix is all-consuming deadly fire:
(But do not worry, the baby is saved by his father)
To stop the Black Phoenix Hwan-Woon calls upon the three other gods:
Pong-baek, White Tiger - God Guardian of the West:
Wusa, Black Tortoise – God Guardian of the North
Woonsa, Azure dragon – God Guardian of the East
But because the powers of the four Gods are equal Pong-Baek, Wusa and Woonsa can't stop the Black Phoenix and Hwan-Woon has only one thing left. He must kill the Black Phoenix (his love Sae-Oh) before she destroys the Earth.
And after that he kisses her goodbye: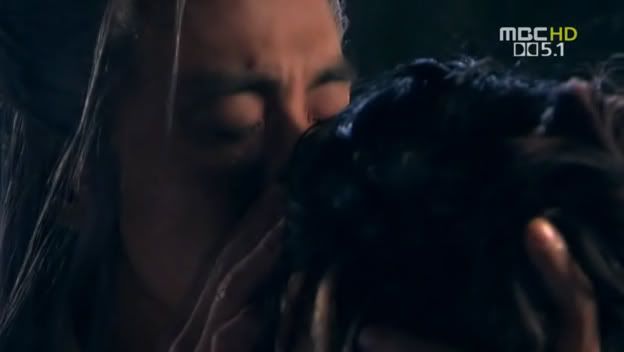 And then it all becomes even more interesting because Hwan-Woon decides to leave Earth (he failed). He captures the four Gods into four symbols. And there is a promise that one day the great king will be born who will assume the power over the symbols and bring peace and prosperity to Earth.